---
---

Jersey Ridge Soaring
---
36 Lambert Rd
Blairstown, NJ 07825

---
---
---
908-362-1239
Copyright © 2020 by Jersey Ridge Soaring LLC All Rights reserved
Glider ride gift certificates are available. Please contact us for more information.
---
---
---
---
---
---
RESOURCES
---
---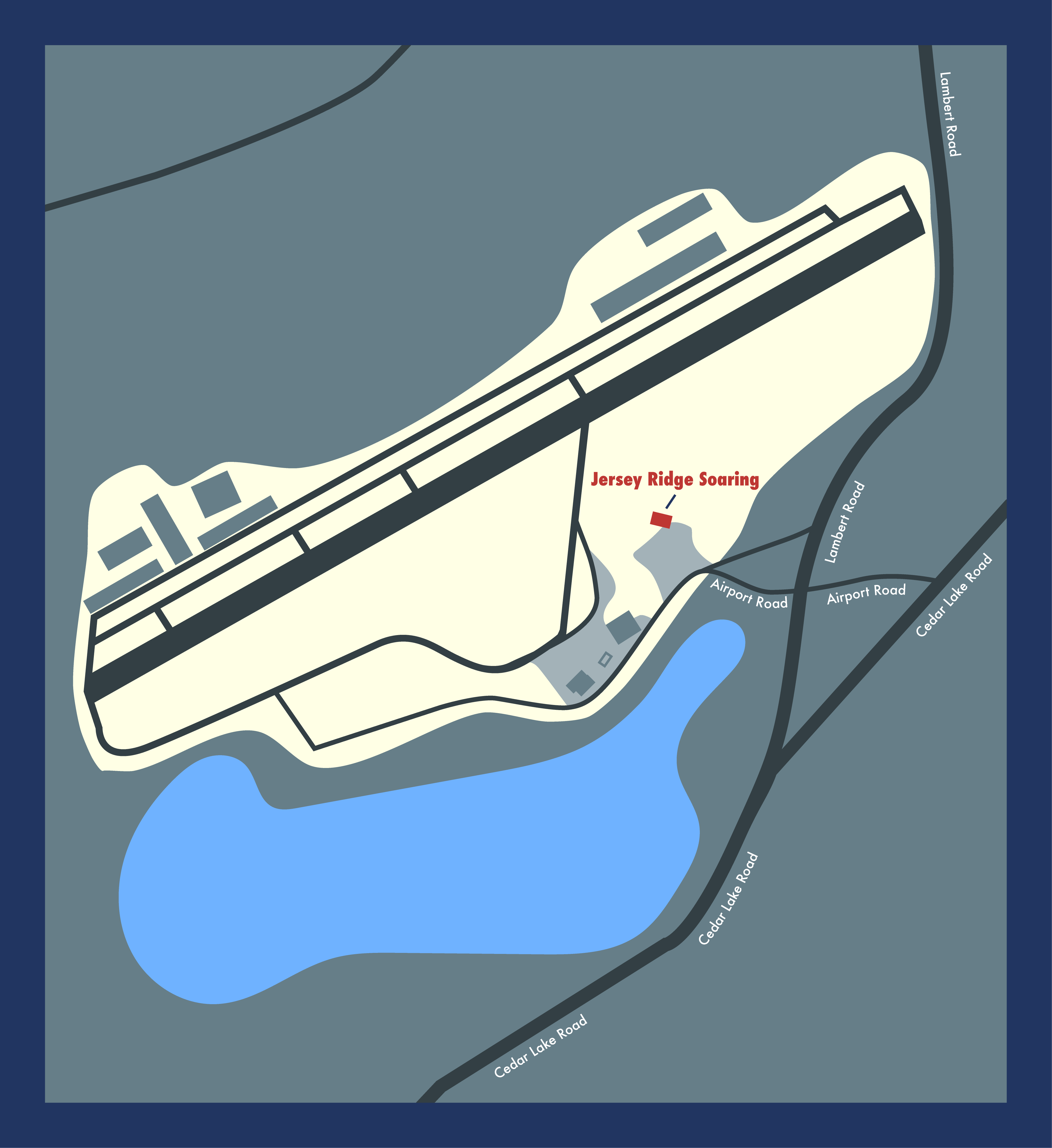 Jersey Ridge Soaring has upgraded both the hardware and software to offer a higher level of immersion and realism. We've increased our graphics speed by a factor of ten, and upgraded to a triple monitor display system over six feet wide! The experience is driven by the improved Condor 2 software allowing highly detailed landscapes and runways, and the use of peripheral vision to accurately duplicate the feel of soaring in a real glider. Our simulator incorporates realistic scenery of Blairstown Airport (1N7).
While glider simulator training does not count towards the FAA flight time requirement for glider licensure, it is a great way to improve skills and experiment with scenarios which are impossible or impracticable in the real aircraft. Plan and fly cross country flights without the worry of landing out, or try various emergency maneuvers. Also, during inclement outdoor weather, simulator training is a great way to keep in practice until the flyable weather returns.
For our students who are also single or multi-engine power pilots with an instrument rating we have a flight simulator which may be used to obtain the recency of experience required to maintain instrument currency. Please call or text us for more information.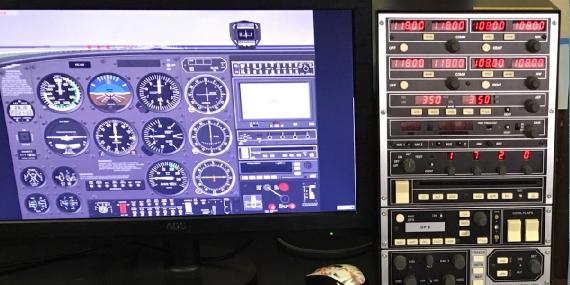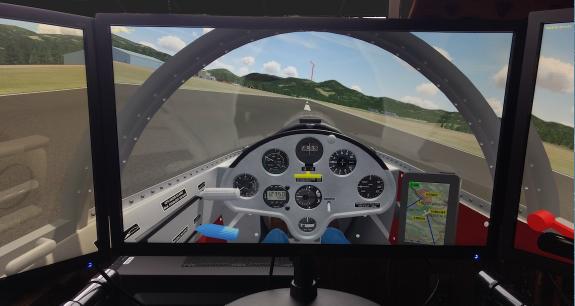 1) Triple Monitor Full Flight Control Simulator - For Glider Pilots and Students
*** Two flight simulators are available at Jersey RIdge Soaring ***
$75.00 Per Hour Including Flight Instructor
2) Basic Aviation Training Device (BATD) - For Current Instrument Rated Pilots
$50.00 Per Hour with Simulator Operator